Boxley, a company of Summit Materials, was chosen by the Virginia Transportation Research Council (VTRC) to test Gipave, a recycled plastic product that can reduce the amount of liquid asphalt required in roadway paving.
This trial is paving the way to a greener future for the asphalt industry." – Ryan Kesler, Asphalt Operations Area Manager, Boxley Asphalt (Salem).
The recycled plastic pellets, Gipave, are a patented high-tech design developed by the Italian company Iterchimica. First used outside Rome in 2018, this innovative technology keeps non-reusable plastics out of landfills and gives them a purpose.
"For this trial, the plastic was an additive. But in the future, we're looking at being able to cut down on the amount of liquid asphalt in our designs, lowering the amount of gases released into the atmosphere." –Andre Royal, Quality Control Manager Boxley Asphalt (Salem)
Boxley Quality Control Technicians designed the asphalt mixture earlier this year and provided it to Iterchimica engineers, who determined the amount of pellets needed for the trial. To prove its ability to outlast other designs, increasing the time between repaves and patch jobs, the Gipave stretch is paved alongside a "normal" Boxley mixture.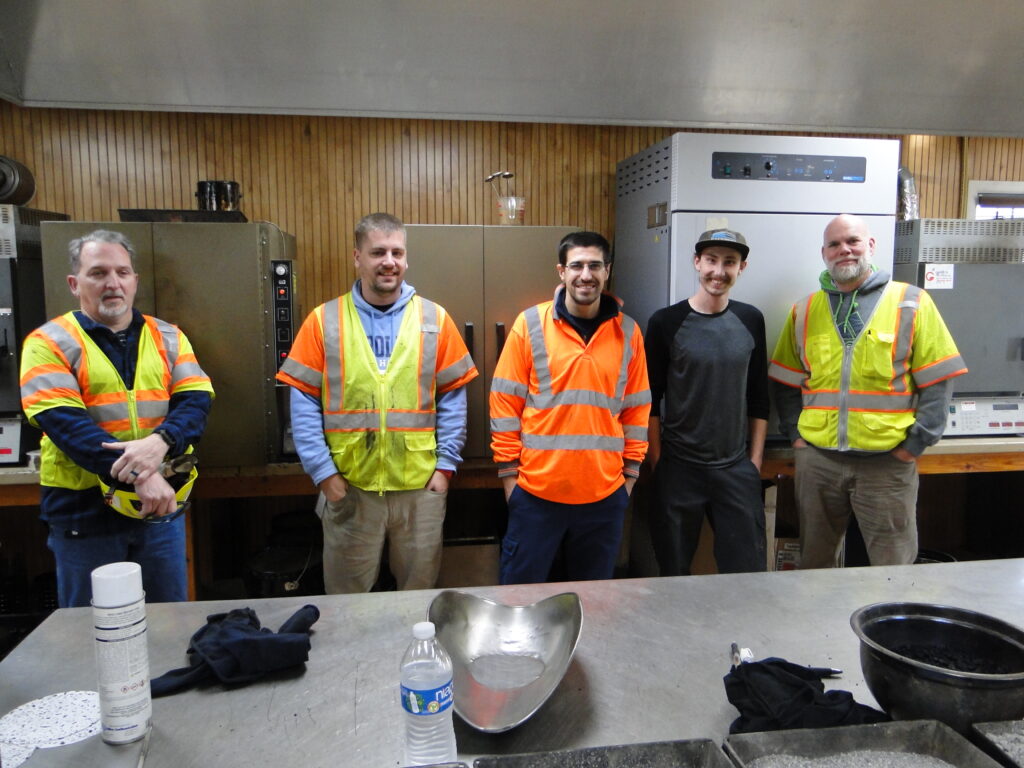 Iterchimica's revolutionary product will be a more accessible and cost-effective option with the expansion of its operation to the States.
"Just few words are not enough to thank you for the opportunity and the experience of working together in order to pave the future. Suggestions on how to use this new technology based on recycled plastic were well accepted and put into practice, showing Boxley's strongest characteristic which is a reliable, qualified and professional team, constantly working towards excellence through collaboration." -Luca Iterchimica, Civil Engineer, Iterchimica
Follow us on Facebook, LinkedIn, and Instagram to learn about our developing partnerships while looking for ways to decrease our ecological footprint.