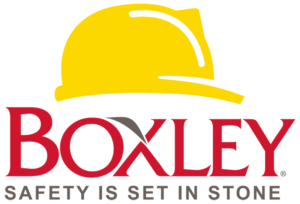 World Class Safety Management
Our successful program incorporates the 5 characteristics of a world class safety management system established by the national safety council:
Leadership
Performance Measurement
Integrated Systems Approach
Alignment to Core Organizational Initiatives
Corporate Citizenship and Off-the-Job Employee Safety
(1) 

 Risk Assessment
(2) 

Lockout/Tag Out
(3) 

Fall Protection
(4) 

 Personal Protective Equipment
(5) 

Transportation And Mobile Equipment
(6) 

Confined Space
(7) 

Lifting And Rigging
(8) 

Cell Phone/Electronic Device Usage
(9) 

Ergonomics
(10) 

Safety-Related Discipline
Training
New Hire Training
Employees undergo extensive training and task competency, and the testing exceeds MSHA and OSHA requirements.
Refresher Safety Training
Employees participate in ongoing refresher safety training.
Driver Training Program
New employee drivers work with a senior driver and mentor prior to driving solo. All drivers also participate in ongoing safety training utilizing the Samsara Driver Training Program.
Initiatives
5S: Sort, Simplify, Sweep/Shine, Standardize, Sustain/Self-Discipline
Near Miss Reporting
Good Catch Reporting
Safety Leadership Teams
Leadership Team Safety Observations
Share Safety Practices
Truck Fleet Video Monitoring
Employee Safety Incentive Program
First Responders Safety Site Visits
MSHA and OSHA-Compliant Safety Uniforms
Risk Assessment for Non-Routine Tasks
Communication
Weekly Tool Box Talk on employee smartphone app
Weekly Tailgate Safety Talks given by location supervisors
WBOX TV monitors at all locations
Engagement
Peer to Peer Safety program, including mentor training
Employee-led Post Incident Education (PIE)