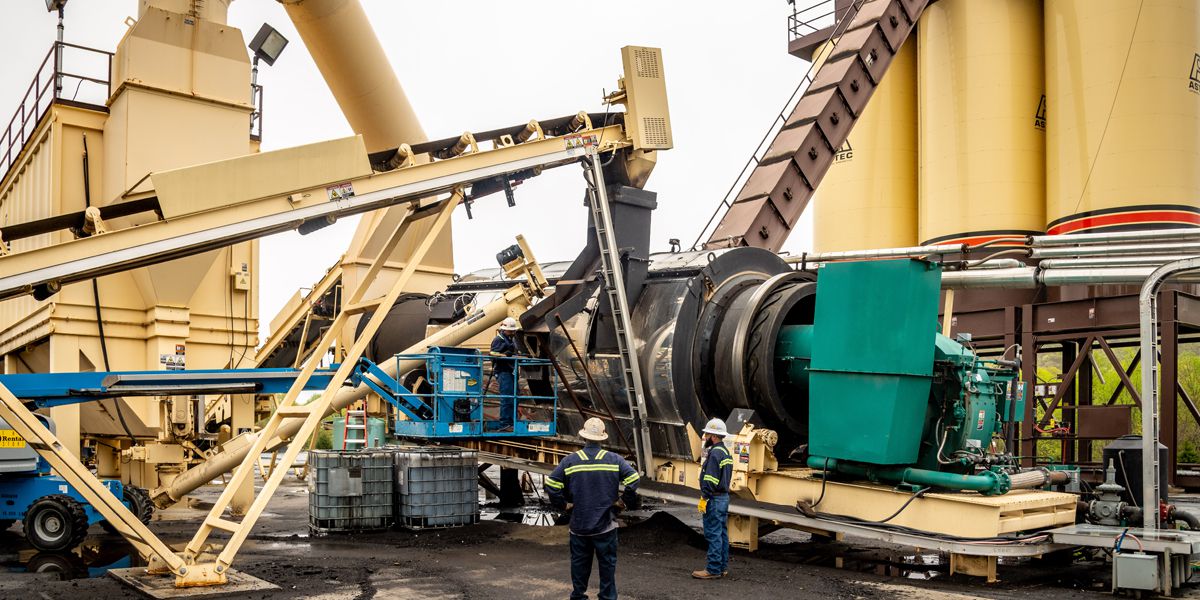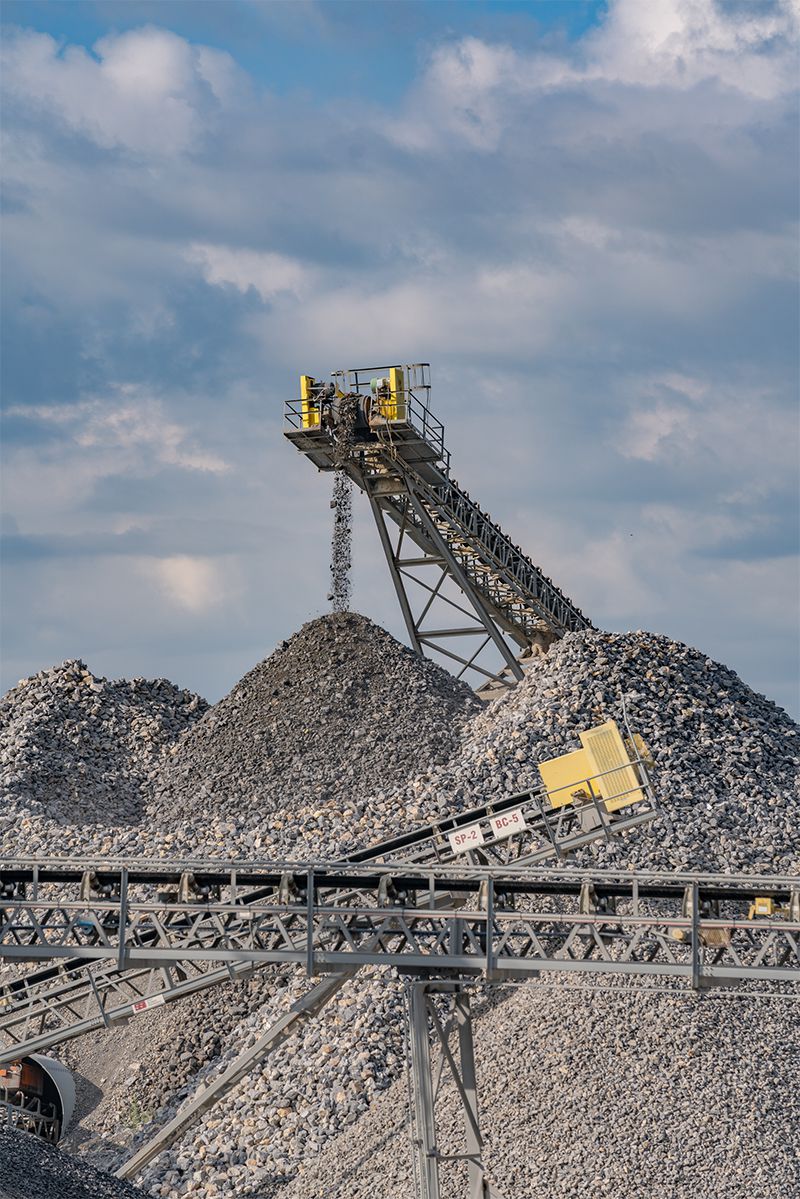 Building on a Century of Quality
William Wise Boxley, founder of the company, was born in 1861. As a young man he went to work for J.C. Carpenter and eventually partnered with him building railroads, later working on such railroad lines as New York Central, C&O, Baltimore & Ohio, and N&W.
1906
In 1906, Boxley established the corporate headquarters in Roanoke, continuing to concentrate their partnership in the railroad business, straightening and double tracking the main line railroads for N&W, C&O, and the Virginian. In the same year, they had contracts for over 100 miles of work totaling more than $3.5 million.
1908
In 1908, the pair started their first quarry 58 miles west of Roanoke, known as Sinking Creek Limestone Quarry in Giles County. It was created to furnish ballast and concrete for the construction of the Virginian railway. It also furnished crushed stone for roads and streets in the counties of Norfolk, Bedford, Suffolk, and Fayette as well as Princeton, West Virginia.
The second quarry, Pembroke Limestone Works, was opened in Giles County as well, and by 1916 it was the largest of the quarries. Quarry number three was opened in 1913, known as The Pounding Mill Quarry. The fourth quarry, Blue Ridge Stone Company, opened in 1917. Most work was being done by hand, mule carts, and some steam machinery; their first mechanical shovel cost $4,500.
1918
Because of his integrity and fairness, Roanoke Council chose Boxley as a candidate for mayor. Aligning with no political party, Boxley was elected in 1918. He held the only nonpartisan political term in the history of Roanoke. Not only is he credited with leading Roanoke through its modernization, he earned a reputation as a successful entrepreneur, community advocate and politician.
1922
In 1922, the current Boxley building was erected downtown and at eight stories, was the tallest building in Roanoke. Boxley materials were used in the construction of Memorial Bridge and the Patrick Henry Hotel, as well as numerous foundations and roadways. Output increased over the years and in 1923 Trego Stone Corporation was opened as a new quarry near Emporia, VA.
Boxley ceased railroad construction, but the production of ballast and crushed stone continued. A sand plant and rock dust plant was added in 1941 at Pembroke. In 1946, Pounding Mill purchased a Euclid Model 36-FD rear dump truck, the first appearance of off-road haul trucks transporting stone to the primary crusher.
1983
Pounding Mill opened the first new plant in 20 years at Rocky Gap, VA. In 1983, Mt. Athos was purchased near Lynchburg, and in 1984 Boxley bought Mercer Crushed Stone in West Virginia. A significant job was acquired when the Blue Ridge Plant had to provide materials for the construction of Roanoke's Valley View Mall, which was opened in 1985.
1988
In 1988, Ab Boxley became the fourth generation to serve as president of the company. Building on the integrity and vision of his predecessors, Ab began improving internal processes, investing in equipment, implementing technology and charting the course for the company through growth and diversification.
The 1990s saw growth and diversification of the company into complementary aggregate-based business lines. Boxley added its concrete business line in 1994 with the purchase of a plant in Martinsville, VA. It entered into the block and masonry business in 1995 with the purchase of Lynchburg Block. A sales center was added in Roanoke, and a new block manufacturing facility was opened in Lynchburg in 2006.
2008
Despite one of the most significant economic downturns since the Great Depression from 2008-2011, Boxley continued to expand. In 2008, the company rezoned and began plans for the development of the Evington Quarry in Campbell County, VA, securing a future supply of aggregate after reserves at nearby Lawyers Road Quarry are depleted.
The company began its formal environmental sustainability program in 2009 and published its first Sustainability Report to the community.
2010
In 2010, Boxley expanded into the asphalt business with the purchase of Sawyer Paving in Salem, VA, and then again in 2011 through the purchase of Marvin V. Templeton & Sons in Lynchburg, VA. The names were changed to Boxley in 2013.
2014
In 2014, Boxley opened its state-of-the-art, environmentally friendly Astec® asphalt manufacturing plant in Lynchburg, replacing two older plants with one. They also launched the asphalt pavement maintenance business expanding the company's contracting services.
2016
In 2016, change heralded the next chapter in Boxley's century-old history with the implementation of two bold strategic moves. The company sold its ownership interest in its West Virginia operations and became part of the Summit Materials family of companies. These actions set Boxley on a course for continued growth and success into the next century.
2018
In 2018, Boxley completed the purchase of Buckingham® Slate Company, LLC and its aggregate operations in Arvonia, Virginia. This added the iconic, hand-crafted Buckingham® Slate to its product offerings, including slate roofing tiles, architectural design and structural products, and slate hardscape elements with national distribution. The acquisition expanded Boxley's core aggregate business further into central Virginia.
Boxley – building on a century of quality.