Boxley's asphalt milling crew, led by James Phillips, was ending their workday on Monday, April 11, 2022, on Chestnut Ave NW, Roanoke, VA, when Lt. Adam L. Fleming and his crew from Roanoke Fire-EMS Station 1-C received a call for a house fire on the same road.
As the firefighters sprang into action, so did our employees by utilizing one of our trucks and orange cones to block the road from traffic, ensuring the supply line from the hydrant to the house did not get compromised. Employees also provided a hydrant tool allowing firefighters to save time in their effort to save the house.
"It's not that often we get help from the public. I would like to recognize James and his crew for helping this day," says Lt. Fleming. "Thanks again for Boxley having employees that will go beyond their normal workday assignments and lend a helping hand."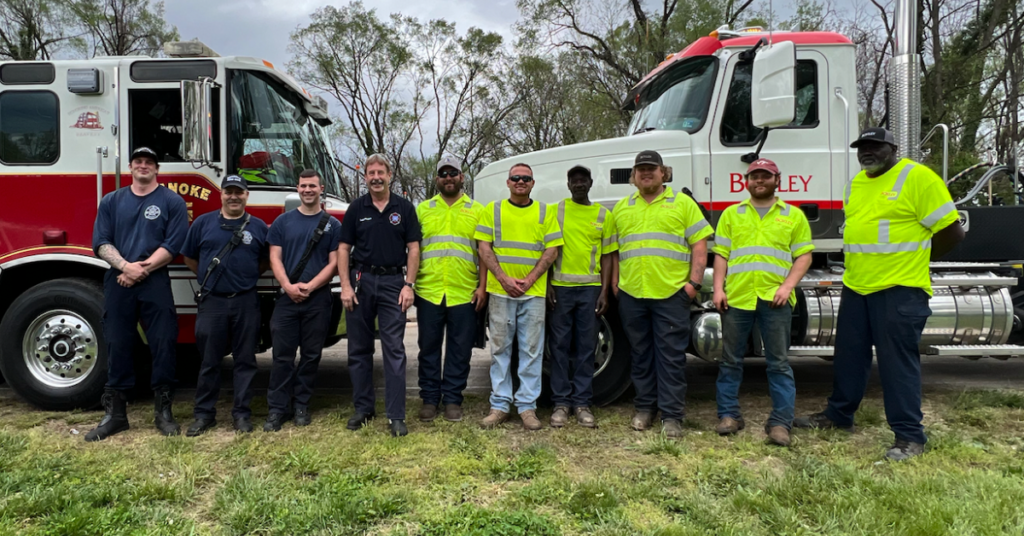 "We would like to personally thank our crew on the scene that day for exemplifying the characteristics we look for. Additionally, thank you to the fire and EMS personnel in our communities. Your tireless, and sometimes thankless, work does not go unnoticed, and we are proud of our employees who took the initiative to give back to you that day," says Charles Craddock, Boxley's Vice President of Asphalt & Construction.
If you would like to learn more about Roanoke's Fire-EMS and what you can do to prevent house fires, click here.