Boxley's newest asphalt plant, Zion Crossroads, provides an on-site laboratory to assure our customers have the reliable, quality mixes they require to get their job done right. The plant and lab are gearing up to begin production on our high-quality mixes as early as April 5th, 2021.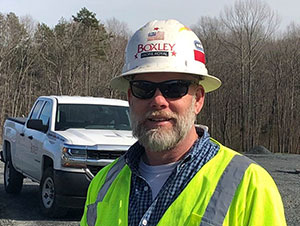 "We understand the importance of a workable mix that our FOB customers appreciate. They know we'll listen to them and that we're willing to adjust our mixes to suit their needs." – Andre Royal (Quality Control Lab Manager)
Our new superintendent, Dewayne Blizzard, and our quality control team look forward to the opportunity to deliver the same commitment to customer service and quality products that Boxley has built its reputation on.
Follow us on Facebook and LinkedIn to find out how opening day goes!