Since the early 2000s, Boxley has played a part in installing porous asphalt, a green alternative to asphalt construction projects, in our communities. Boxley was recently awarded the Green Paving Award from the Virginia Asphalt Association in 2020 for their work on the Garden City Greenway in Roanoke, VA. Ken Arthur, Boxley's Director of Asphalt Plants and Development was heavily involved in the project.
How does it work?
Porous asphalt is an asphalt mix that provides water the ability to drain through the pavement, a rock-filled bed, and finally back into nature either unassisted or through a drainage system. Allowing minimal impact on the surrounding environment and prolonging the life of the paved area, making it a great option for parking lots, recreational ballfields, pathways, and certain roadways.
"It's a unique application that definitely has its place." Says Ken.
Invented ahead of its time, porous asphalt has gained traction in modern construction as a more environmentally friendly option for our community's needs. By allowing stormwater to store underneath in a reservoir, developers can forgo disturbing additional property for a retention pond. Leaving the area free for conservation, recreation, or further development.
Why is Ken important to the process?
Ken's highest priority is managing our four asphalt plants and Front of Business (FOB) asphalt sales in his current position. He boasts, "We have a strong, experienced team of talented personnel at our asphalt plants and laboratories."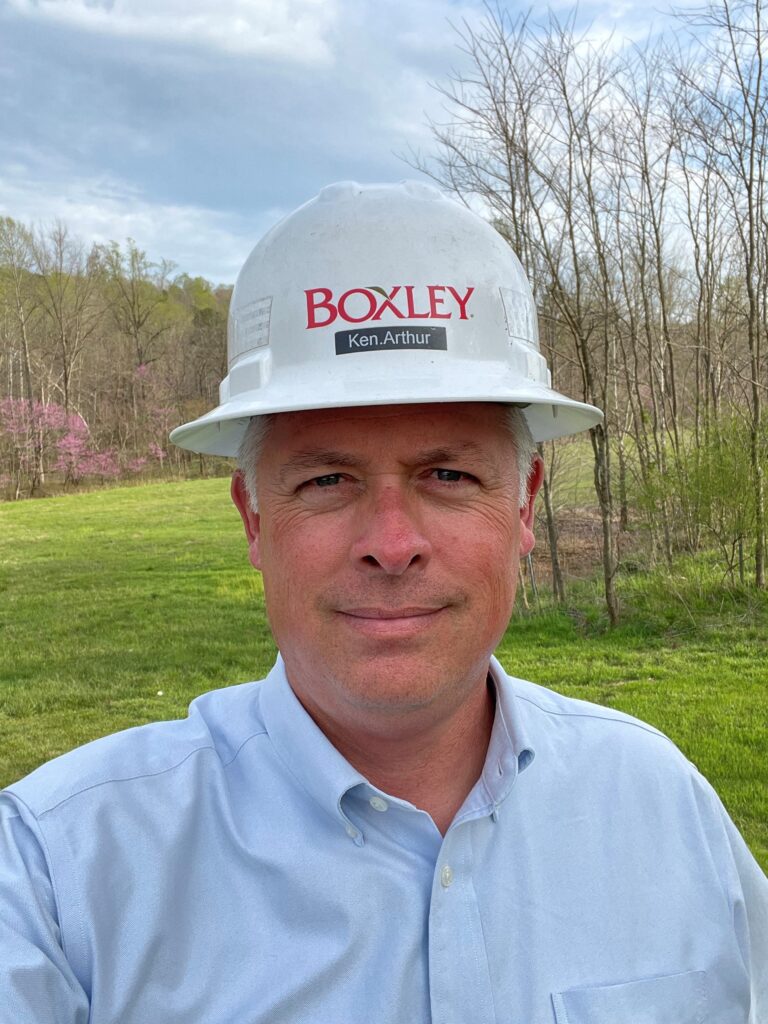 Ken also has responsibilities within Boxley's contracting division with estimating, project management and building work-scopes for customers. He explains, "There is non-stop 'connecting' behind the scenes to keep operations running smoothly between Asphalt Ops, Field Ops, FOB customers and estimating."
With over 25 years of industry experience and a bachelor's degree in Biology accompanied by a Chemistry Minor from the University of North Carolina at Greensboro, Ken finds satisfaction in being challenged daily.
He says, "The variety of work and the people of the roadbuilding industry are what I like best. Anyone willing to apply themselves can be trained on the job and be provided all accreditations needed for a successful career."
---
If you have interest or questions about pursuing a prosperous career within the Summit Materials family or would like to learn more about the Management Trainee Program, please reach out to Manisha Hall at (540) 777-7613. And don't forget to follow along on Facebook, LinkedIn, and Instagram to grow your knowledge of careers and topics inside the construction industry.