At Boxley, a Summit Materials company, our women come from an array of backgrounds and combine their strengths with opportunities to further their careers in the construction industry. Amanda Lesueur and Stacie Witt are two assets to Boxley, who were nominated by their supervisors to be featured for the 25th celebration of Women in Construction Week.
Meet Amanda
Certified Weigh Master and Inside Sales
Amanda joined Buckingham Slate six years ago with no prior experience. After working as a stay-at-home mom until her children were school-aged, she applied for the opportunity to become a scale operator.
"I didn't think I would work at a quarry when I grew up. But here I am, and I'm proud of what I've learned and accomplished so far."
Boxley acquired the Arvonia location shortly after Amanda started and she seized the opportunity to become a weigh master and lab technician, providing her experience in our aggregate and hardscape divisions. As an inside salesperson, she uses this knowledge and experience to help customers ensure their projects are completed as desired.
"No matter where you start, Boxley makes it possible to learn by providing opportunities for new positions to better yourself personally and professionally."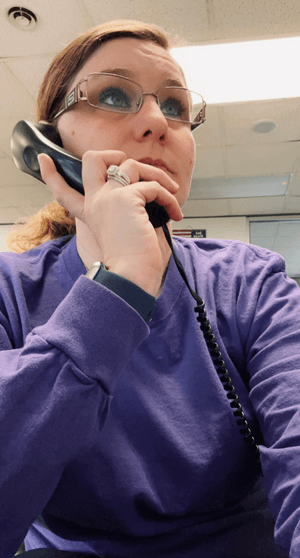 Meet Stacie
Contract Administrator for Asphalt/Construction
Twenty-eight years ago, Stacie entered the construction industry as an administrative assistant handling daily tasks. Through multiple acquisitions, she became a Boxley employee in 2011.
"Spanning my almost three decades, I've watched as more women join the industry, working in every position, from laborer to executive owner. The sky is the limit."
Through hands-on experience and training, Stacie has worked her way into her current role handling asphalt and construction contracts across the Commonwealth of Virginia and North Carolina. Stacie supports projects from every angle by interacting with customers, ensuring certificates and bonds are up to date, preparing bid documents for submittal, and preparing monthly job cost audits and reports.
"If you like to be challenged and learn new things, the construction industry is for you."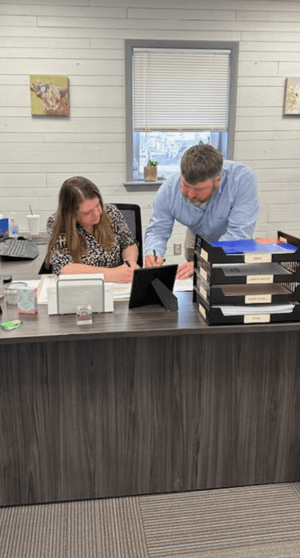 If you have interest or questions about pursuing a career within the Summit Materials family, please contact Manisha Hall at (540) 777-7613. And don't forget to follow us on Facebook, Linked In, and Instagram to stay up to date on what's happening throughout the company.