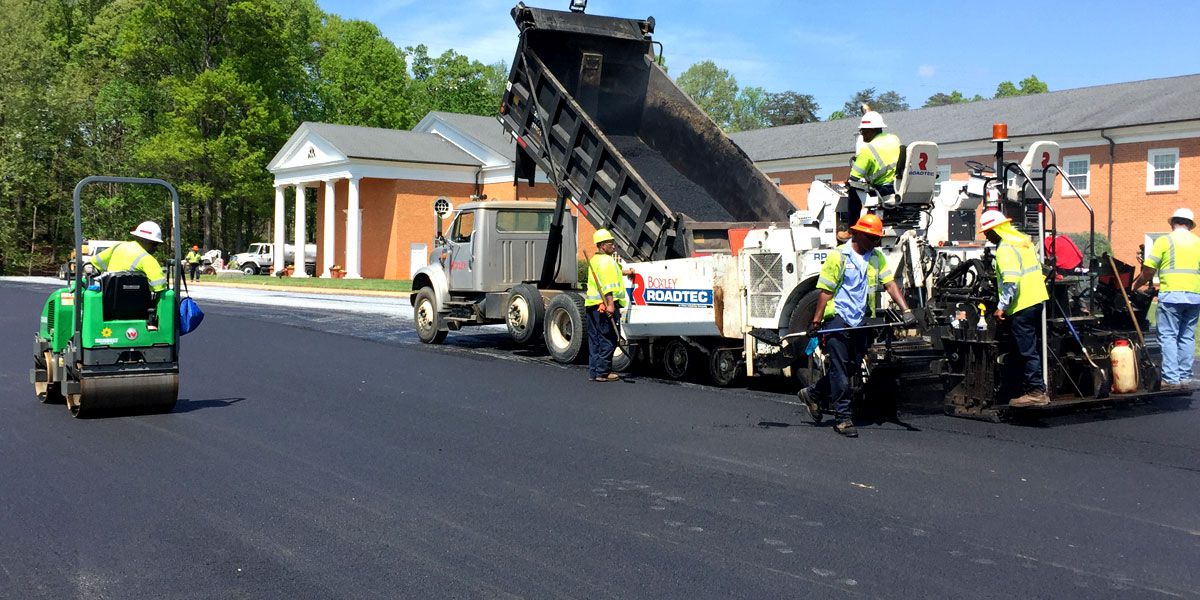 Pick-Up and Installation
We manufacture and mix asphalt to your specifications at all of our Virginia locations – Salem, Lynchburg, Piney River, and Zion Crossroads – ensuring we can quickly have your product available for pick-up or installation. Boxley mixes include those certified by the Virginia Department of Transportation, so you know you're getting a product that meets specifications.
Asphalt Paving
Boxley will handle all the logistics and labor of installing your asphalt on time and to specification.
Asphalt Pick-Up (FOB)
Boxley asphalt is available to be picked up via truck from one of three Virginia plants – Salem, Lynchburg or Piney River. Just let us know your mix requirements and we'll have it ready to be picked up as freight on board (FOB).
Slurry Seal Paving
Our slurry seal product is a fast, durable, preventive maintenance product available for installation throughout Virginia and North Carolina. Contact an asphalt plant near you for availability in your region or schedule your next project.