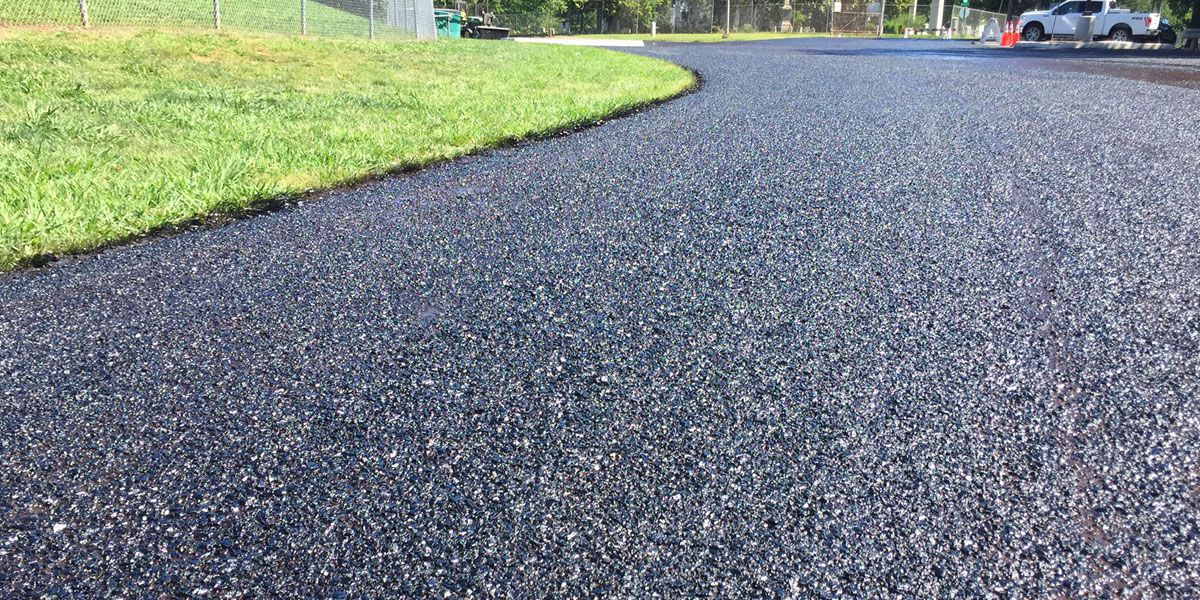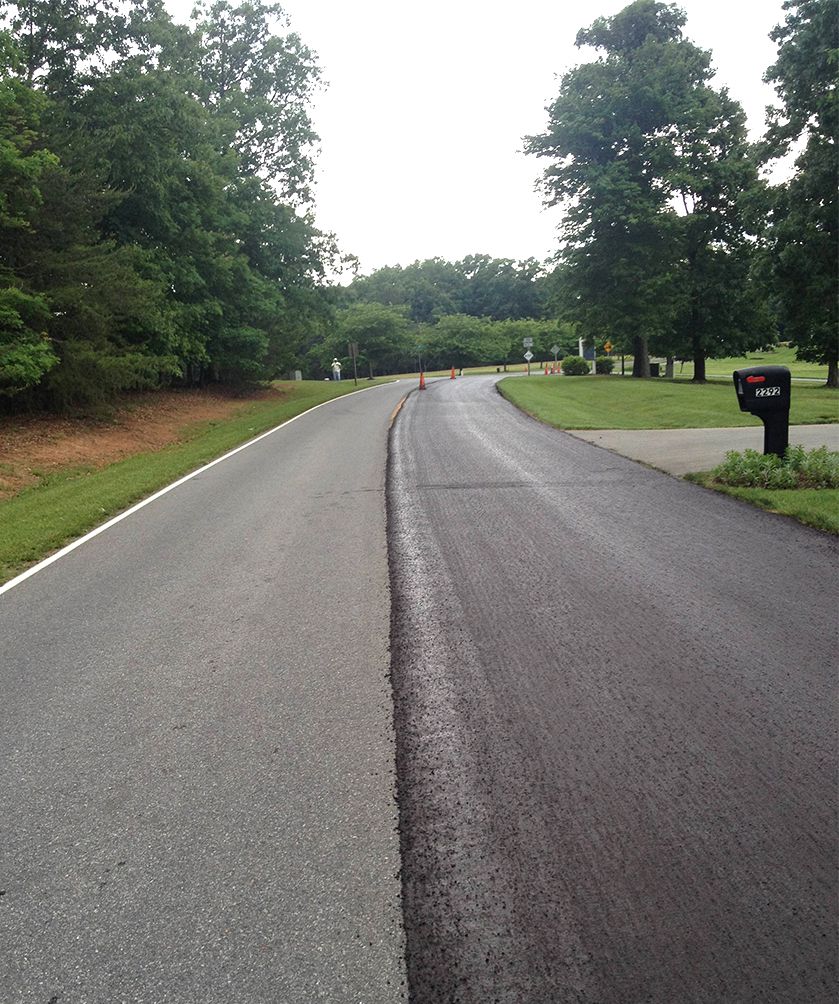 Asphalt Surface Treatment
Also known as "tar and chip," this is a cost-effective paving solution for driveways, parking lots, and roadways. It seals a stone base and can save the owner from buying loads of stone year after year. After cleaning off loose material, a surface-treated road may be overlaid with blacktop at any time in the future, since the initial prep-work has already been completed. In this paving application, liquid asphalt is sprayed over a stone or paved surface. Before the liquid cures, a thin layer of aggregate is evenly spread over the liquid and embedded into the liquid by means of a roller. This may be done multiple times for varying applications. Much of VDOT's Secondary Road System is made up of surface-treated roads.
Asphalt Micro-Surfacing
Micro-surfacing is a high-quality mixture consisting of emulsified asphalt, aggregate, water, mineral fillers and other additives. It can be laid down thicker than slurry seal, with the ability to cure very quickly to minimize traffic disruption. Because it can be applied to most surfaces at 3/8" or less, more surface area is covered per ton of mix, resulting in more cost-effective surfacing jobs. With an approximate life expectancy of seven years or more, micro-surfacing creates a surface that is resistant to rutting and shoving in the summer and to cracking in the winter. The process can fill wheel ruts up to 1 ½" deep when the pavement has stabilized.
Asphalt Crack Sealing
This solution will significantly reduce future pavement deterioration and extend service life at a very low cost. The added life provided by effective crack sealing and routine maintenance can help you achieve better-performing pavements with minimum expenditures.
Slurry Seal Paving
Slurry seal is a cost-effective resurfacing tool for a variety of paving applications. A blend of fine aggregate and emulsified asphalt, slurry seal is a black, durable and dust-free surface that fills cracks and surface imperfections while offering excellent skid resistance for motorists. There are three aggregate mixtures (fine, general and course) that are used to seal and correct a variety of surface imperfections such as raveling, oxidation and loss of matrix, all while improving traction for motorists.